Lisa Ann Hadley plays Dr. Julie Morris-Devlin in the ABC Daytime drama, "Port Charles." The doctor's intelligence and skill are complemented by alluringly dark eyes and long, flowing, curly hair. Beautiful, headstrong Julie is one of the chosen interns at General Hospital. Despite her family's wealth and the powerful influence of her famous surgeon father driving her to succeed as a doctor, Julie remains a down-to-earth person.

Ms. Hadley was born in Seattle and grew up in Arlington, Washington, the youngest of four children. A graduate of Pepperdine University, Ms. Hadley earned a BFA in theater. She went on to study acting in New York and Los Angeles. Her extensive theatrical credits include "To Gillian on Her 37th Birthday" at the Edinburgh Fringe Festival, "The Heidi Chronicles," and most recently, "Moonpoppies" at the Odyssey Theatre in Los Angeles.

Ms. Hadley appeared in the feature film, "Jerry Maguire," with Tom Cruise. Television credits include guest-starring roles on "Partners," "Hercules" and "Melrose Place."

Helping people is something about which Ms. Hadley feels strongly, and in her spare time she volunteers for various causes. She especially enjoys skiing, gardening and cooking.
Lisa Ann Hadley plays Dr. Julie Morris-Devlin, a woman who has grown up on the posh North Shore of Chicago, in the overpowering shadow of her father, a nationally renowned surgeon. Julie has spent her life craving her arrogant and egotistic father's approval, while discounting her mother's nurturing love. She has now arrived at General Hospital with the intention of keeping her and her father's identity a secret, to see if she can get by without his powerful influence over her life.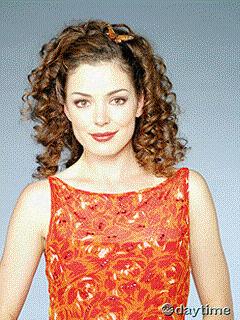 Jay Pickett originates the role of Frank Scanlon, the charming older brother of Joe, on the ABC Daytime drama, "Port Charles. Frank has always outshone his younger brother, while being a source of encouragement and support. Frank is a high school teacher who moonlights as a paramedic.

Pickett was born in Spokane, Washington, and grew up in Caldwell, Idaho. He received his B.A. degree in acting at Boise State University, and his M.F.A. in acting from UCLA, and appeared in numerous theatrical productions at both schools.

His first professional role was as a guest star on the television miniseries, "Rags to Riches." Other television credits include "China Beach," "Mr. Belvedere," "Dragnet," "Jake and the Fatman," "Days of Our Lives," "Perry Mason" and "Matlock."

Pickett is married to Elena, a national sales manager, and they are the parents of two daughters, Maegan, nine, and Michaela, five. He enjoys most sports -- including football, basketball, baseball and skiing. He is an expert roper and western rider.
Michael Dietz and Jay Pickett will play Dr. Joseph Parnell Scanlon and Francis Xavier Scanlon, respectively. Joe and his big brother Frank grew up as the eldest siblings in a poor Irish family in Port Charles. It was to Frank that Joe first confided that he wanted to become a doctor, and Frank encouraged Joe to pursue his dream. Frank, whose charm has always outshined his younger brother, now teaches high school science and moonlights as an emergency medical technician. Joe's fiery disposition makes it difficult for him to show tenderness to anyone but his patients -- until he meets the wrong woman to fall in love with.